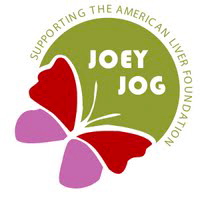 Hey everyone! I know some of you remember from last year about my friend who lost her 2 year old to acute liver failure. This year I am trying to raise money again for this cause very dear to my heart! I have a small incentive for anyone who would like to donate , every penny counts no donation is too small! This year i've made water bottles ( I have a total of 16) I will send you a free water bottle with a donation of $20.00 or more (100% of the profit will go toward the American Liver Foundation in memory of Joey) Below is the link to the Joey Jog web site and a picture of the water bottle you will receive if you choose to donate! Remember this is 100% tax deductible!!!
If anyone is interested please PM me and I will give you the address to send the check to.
To read about what this cause is for click the link below!
www.joeyjog.org
Picture of the water bottles.